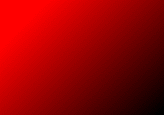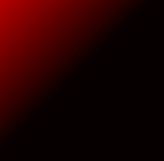 Hey! How are you doing?



Welcome to my site! Please feel free to

use the links on the side to browse around


the galleries! Sorry for the poor layout


but I'm under renovations again!



Hopefully I'll get this fixed up as soon


as I figgure out how to!



I guess that's all so go ahead and look


around!



- Ranzatsu


---
News:
26th September 1998
Finally the holidays. But all my Ranma 1/2 Merchanise is still with my friends. FLIP!!!!! GIVE ME MY BOOKS BACK!!! I did get hold of about 6 hours of Ranma 1/2 on tape. The only problem is, i can't put it on my pewter and if i did it's all in Cantonese. Still, been listening to the DoCo album and it's good :) I'm changing the page around a bit.. And i'm quite sad because Jing has gone overseas. But she says she's getting something that's related to Ranma for me :) okay.. Ja ne!
---
6th September 1998
Removed counter... Taking way too long to load and is stuffing up.
Added Blue Ribbon thingo onto page...
I spent all last night on the net looking at other Ranma 1/2 sites and have a few good links that I'll soon have on this page. At least my Links page will be actually updated. :) Well, If you're like me and like Ukyou the best, then here's a great site I found. It hasn't been updated lately but it's still a great site! There are over 110 images and other things to do with Ukyou including her Okonomiyaki recipie! Have a look at The Spatula!
---
5th September 1998
Okay.. Scanning pewter is totally screwed. TOTALLY! *Sigh* Don't ask why.. Well it's not like anyone really reads this part of the page anyway.. And if they do then they're going to send mail? Ha!! Sorry.. Well yeah, blah blah blah... :) I found a page called The Spatula and it's all about Ukyou. Found a web ring too and decided it might be a good idea to join it. K.. I'll put the link up soon but I really have to fix up a few things
---
Old News for:
July & August 1998
April & May 1998
---


Ja Ne! Michael - mike@wr.com.au UIN:2757563 Page me
Text/Page last changed/updated: 6th September 1998 (Australia) 12:55
Page Created: 19th April 1998 (Australia) 00:22 And exactly what the heck was I doing up that early??
Pages constantly under construction... Duh! All pages are supposed to be under construction!!
---
This page is best viewed with Netscape Communicator Pro 4.0.1 or later with a screen of 640 x 480 and 256 Colors or High Color (16 Bit). Anything else and.. Well I don't know what happens. It'll look okay usually but sometimes it looks strange.
---
Homepage Links
Friends|Links|Search
---
This page was made using any text editor i found.. So pretty much, notepad. All HTML was typed in by myself and not using any crappy programs like Netscape Editor or Front Page which have a habit of crashing or stuffing up your page... Become a manual HTML typer today!
By Michael Lee © 1998 All Rights Reserved.