- Interrupted by Fireworks - FF7 (BGM during Cloud's Date)

Photos!
Year 10 Formal '99
First off... Sorryy!!!!! This page may contain pictures which to some extent might embarress some people. If you feel some of the pictures or captions are inappropriate, please notify me and I'll remove/change them immediately. This page is not meant to offend and is merely just a 'funny' page. You have been warned.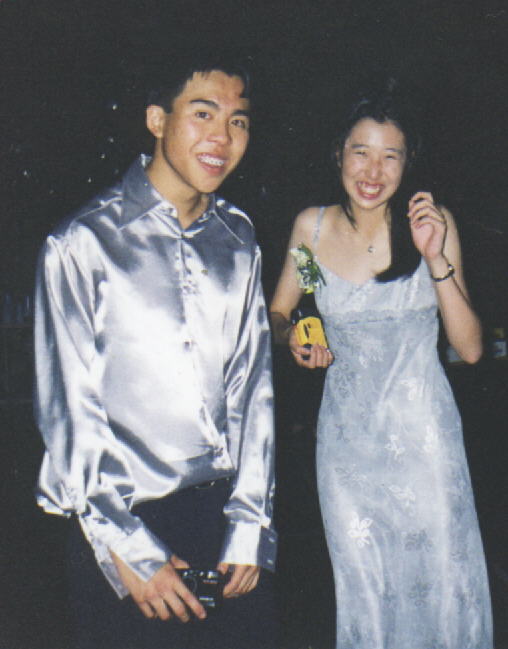 "We're having a great time!! ... No really! We are!!"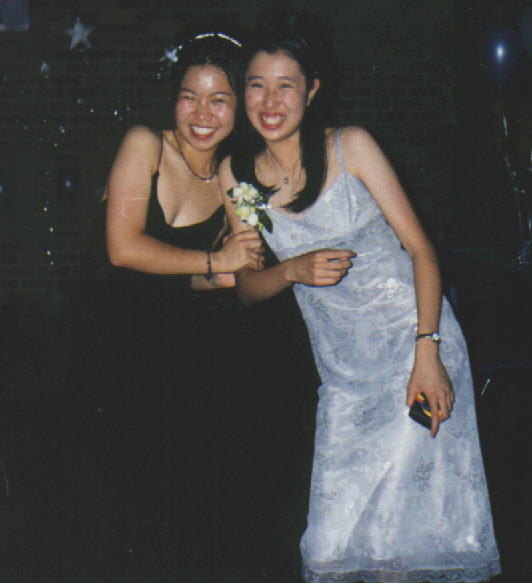 EEeeeee!!! A C-A-M-E-R-A!!!!!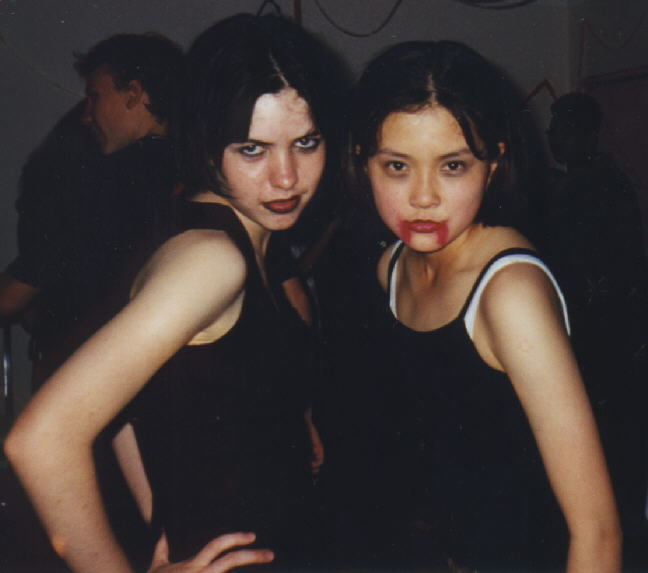 "Grrrrr......"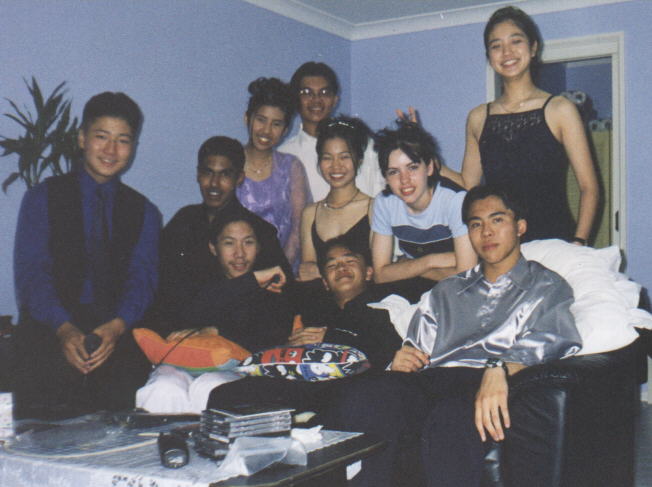 Top right: Angela. Top mid: Flip and Patricia. Middle from L to R: James, Joshua, Carol, Dimity. Seated from L to R: Michael, Patrick, Amboo.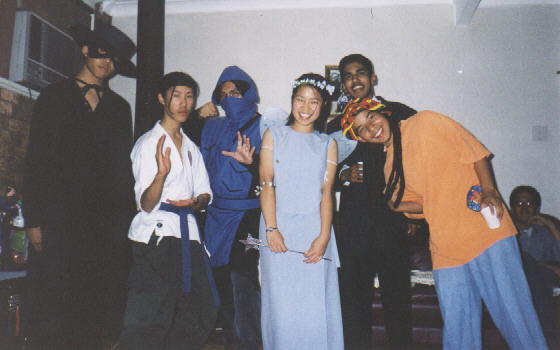 From L to R: Zorro (Amboo!), Martial Artist (Michael), Sub Zero with glasses (Flip), A fairy (Carol), One of the MiB (Joshua), A Jamaican (Christian) and on the couch in the background, Ray (Ray) hehe.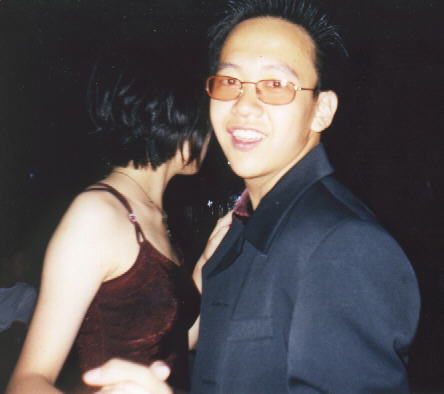 Joyce: "Shh! I think I can hear the guy with the camera!"
Ray: "Ohh! There you are!!"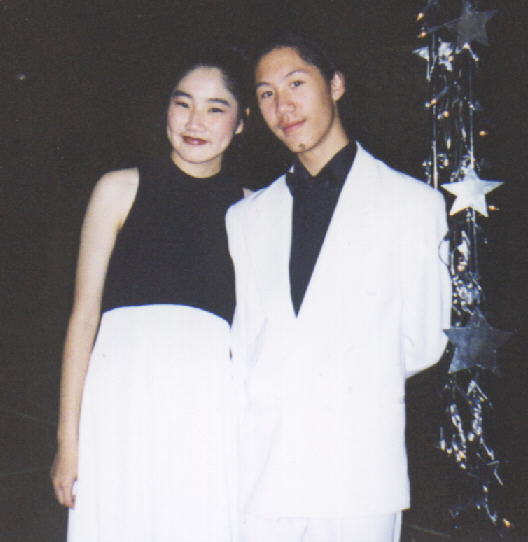 Jingy and Mykiki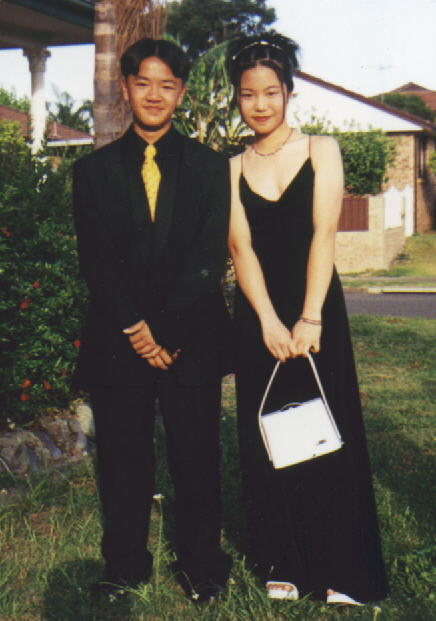 Pat-Boy and Lowac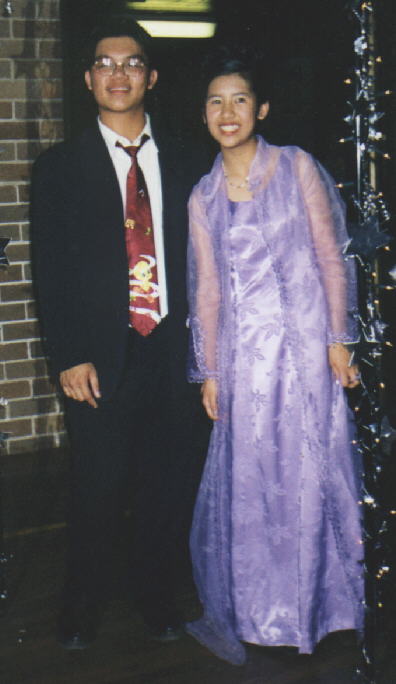 PL and PL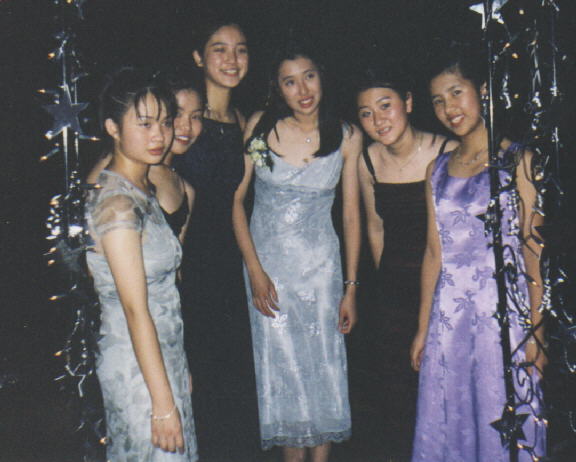 The Gals from L to R: Lixen, Carol, Angela, Grace, Thanh Mai, Patricia. So many cameras to look at!

Photos by Pat-Boy. Captions and page by Mykiki.

Back button